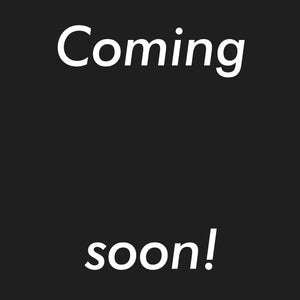 Cruiser Trash Parts
J55 Interior Cargo Panels
Regular price
$275.00
$275.00
Unit price
per
Coming soon!
We all know the Masonite rear cargo panels on all Land Cruisers don't last forever. These panels are made from tough 1/8" black haircell texture ABS plastic - they won't sag, rip, or tear and are as tough as nails. Go ahead and beat them up. The panels are very utilitarian and basic, keeping with the mantra of "everything you need, nothing you don't". They are laser cut for a precise fit and include all necessary fasteners. They require removing your original cargo panels as well as the plastic inserts in the bodywork.
What you get are two pieces of perfectly cut ABS with high quality fasteners. These are easy for you to customize at home. Don't worry if stock shows zero - these are made to order and not always stocked on hand. So hit that "buy" button and give us 2-3 weeks.

***When you make the purchase please leave a note with the month/year your truck was built (info located on the plaque on the driver's door jamb), and any modifications like different seat belts or carpet on the wheel wells, etc. Your order will not process without sending us this info!

***Customization is available starting at $50 for CAD work - please contact us for an exact price.

******If ordering other products with the Cargo Panels, the web store may default to an extremely cheap shipping method. If there's a discrepancy like that you will be notified first and the actually shipping charges will be added upon your approval. Shipping to the lower 48 states should be around $20-35 due to the size of the panel (appx. 42" long).
---